Happy Monday!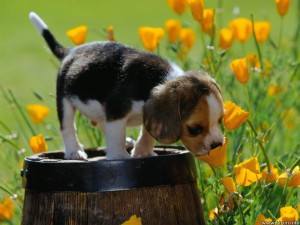 Hopefully you had a chance to catch our McMillin Idol show, the kids were amazing! I wouldn't go so far as saying that they'll all be getting a Grammy or Oscar in the next couple of year's, but there's no doubt that they were entertaining! I also need to acknowldge the hard work of all of our PTA volunteers that worked so hard to give the kids the opportunity to shine…thank you all so much!
Although our students will be working hard all week in class, this should be a relatively quiet week at the school (cant say that too often). However, we do have a couple of important parent meetings scheduled. On Wed the 17th our School Site Council will be meeting and on Thur. the 18th our English Language Advisory Committee will be working together.
UPDATE:
This Friday will be wear purple day in honor of our Military! You may be asking what does "purple" have to do with the miltary? Well, the color purple got chosen to be because of combining the colors of the branches of services:  Green for Army, Blue for Navy and Coast Guard, and Red for Marines.  Cool, right?  It makes Purple!!!!
Please join us for our Movie Night sponsored by our PTA on Friday April 19 at 5 pm!
REMINDER…Spring Pictures for the kids will be taken on Wed. the 17th!
Have a great week everyone!